In 2017, after having spent her career working with and learning from high profile fashion houses across Italy and Australia, Tais decided that she was ready to create something that was just hers; She set out on her own, and B Design Studio was born. Inspired by nature, history and architecture, Tais has designed over 50 collections in collaboration with brands that span across a wide spectrum of styles, including ETRO, Camilla and Sass and Bide.
The B Design Studio team comprises a collaborative team that work together to ensure that the goals of their clients are always achieved. The team provide a number of services, including:
DESIGN DEVELOPMENT
B Design Studio works hard to turn dreams into a reality. From establishing mood boards and colour palettes, to developing full fashion concepts and design development. The outcome is always in line with the clients brand aesthetic and core values. To learn more, contact us.
Contact us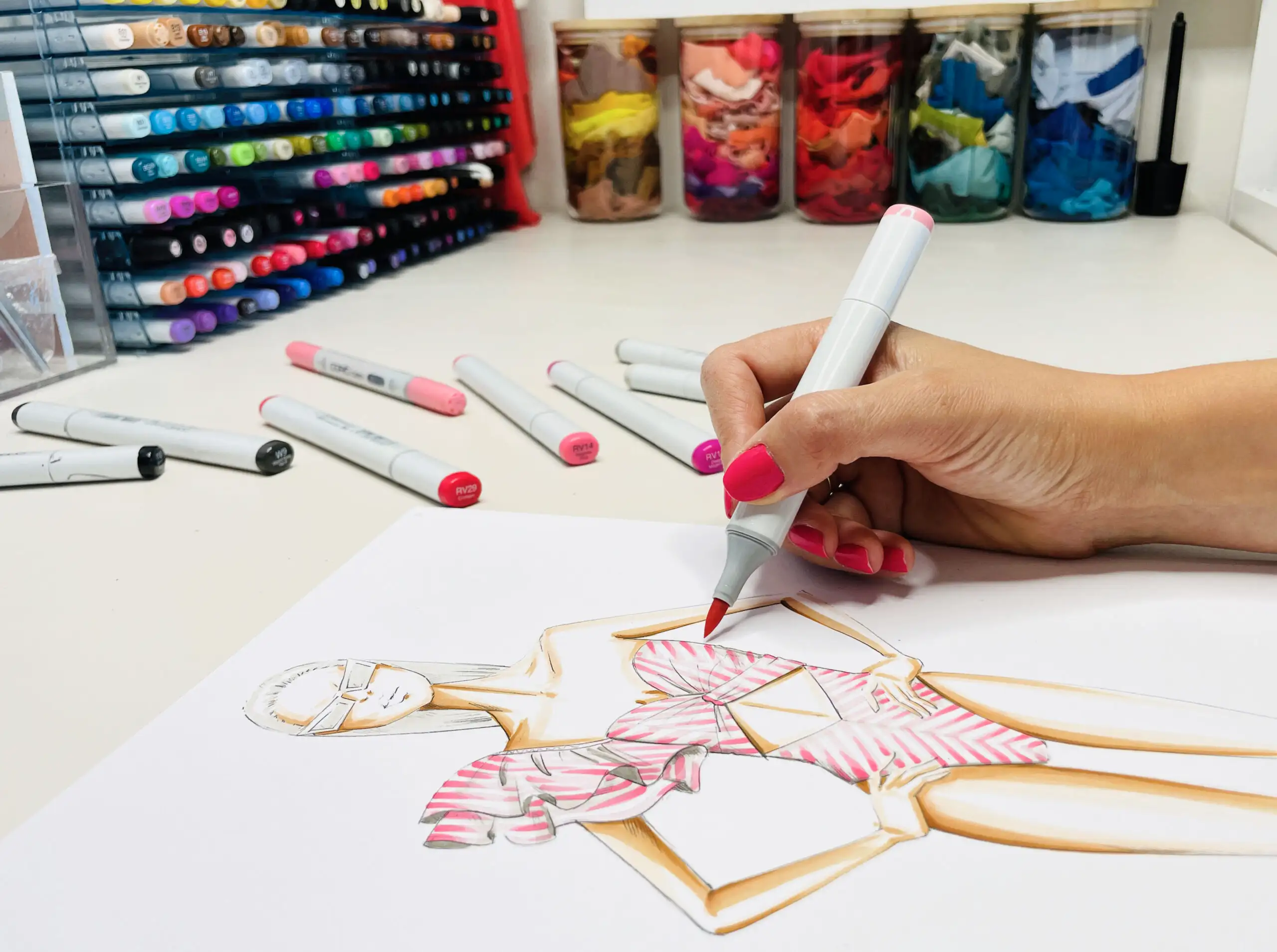 FASHION ILLUSTRATIONS
B Design Studio creates highly detailed illustrations based on their clients' vision. They are meticulously dedicated to the detail in the garments, and how their illustrations relate to their clients brand and style. To learn more contact us.
Contact us
THE FOUNDER
B Design Studio founder, Tais, found her love for fashion at a very young age; Inspired by designers Dior, Saint Laurent, Alexander McQueen, Givenchy, Isabel Marant, Lanvin and Stella McCartney, she began her education on all things fashion. Tais would spend her spare time reading books about influential designers, textiles & accents, sewing techniques and fashion history. Tais moved to Milan in 2008 where she attended the Istituto di Moda Burgo in Milan for 3 years, graduating with a Graduate Degree in Fashion Design, a Post Graduate in Fashion Design Womenswear and a Post Graduate in Pattern making for Womenswear. After completing her studies, she spent 6 months interning at OVS where she refined her craft and found her style, before being taken on in a fulltime capacity.